Have you heard talk about SSL 3.0, TLS 1.0, TLS 1.1, TLS 1.2, and TLS 1.3 but never really knew the differences between the different versions? Secure Socket Layer (SSL) and Transport Security Layer (TLS) are both cryptographic protocols which provide secure communication over networks. These different versions are all in widespread use today in applications such as web browsing, e-mail, instant messaging and VoIP, and each is slightly different from the others.
wolfSSL is an embedded SSL/TLS library that supports all of these protocols to best suit your needs and requirements. Below you will find the major differences between the different protocol versions.
With the release of RFC 8446 for TLS 1.3, it may be helpful to review how the SSL/TLS protocol has improved over time, and how wolfSSL stays up-to-date with the most recent versions to provide incredibly secure, fast, and low-profile products. The items below list how each subsequent release of the SSL/TLS protocol has improved from prior versions.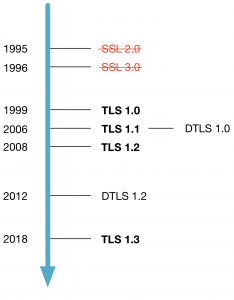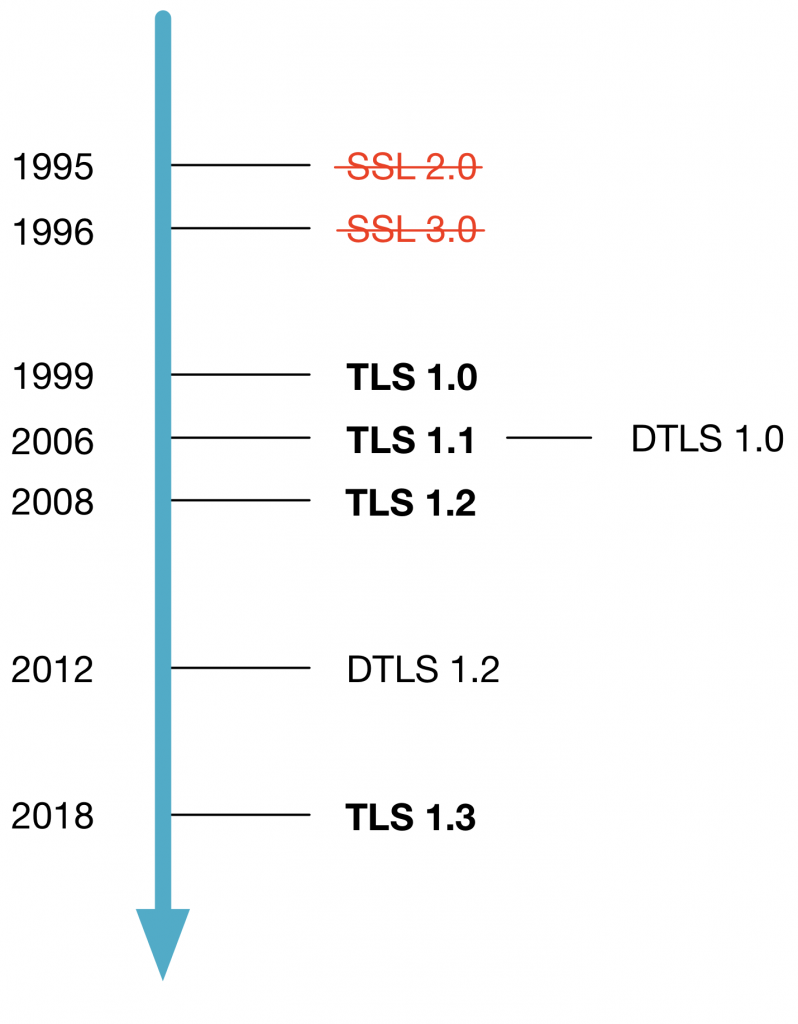 This figure shows the chronological release of each SSL/TLS protocol version, starting with the release of SSL 2.0 (deprecated) in 1995 and ending with the release of TLS 1.3 in 2018.
As shown above, the TLS protocol has had various improvements made over time. Whether it be removal of insecure algorithms or addition of more powerful algorithms that have such features as forward secrecy, TLS will continue to improve over time and wolfSSL will continue to stay up-to-date with the most recent versions.