wolfSSL software expansion package for STM32Cube is among the first to be MadeForSTM32 certified with V2 label! Having gone through the evaluation process, we're pleased to announce that I-CUBE-WOLFSSL V4.6.0 is granted MadeForSTM32 V2, a new quality label introduced by STMicroelectronics for the STM32 microcontrollers ecosystem. 
wolfSSL offers support for STM32Cube Expansion Package enhanced for STM32 toolset, adding on to previous support for the STM32 Standard Peripheral Library as well as the STM32Cube HAL (Hardware Abstraction Layer). We're making it easy for users to pull wolfSSL directly into STM32CubeMX and STM32CubeIDE projects.
Check out our product page for more information on the package. If you missed the webinar, watch the recording and demo here to learn how to use wolfSSL software expansion for STM32Cube.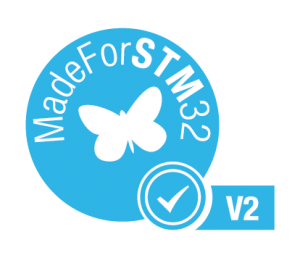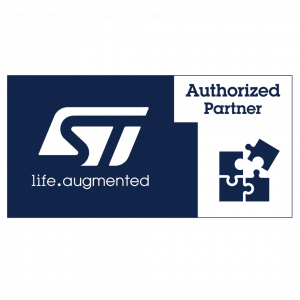 wolfSSL focuses on providing lightweight and embedded security solutions with an emphasis on speed, size, portability, features, and standards compliance. With its SSL/TLS products and crypto library, wolfSSL is supporting high security designs in automotive, avionics and other industries. In avionics, wolfSSL supports complete RTCA DO-178C level A certification. In automotive, we support MISRA-C capabilities. For government consumers, wolfSSL has a strong history in FIPS 140-2, with upcoming FIPS 140-3. wolfSSL supports industry standards up to the current TLS 1.3 and DTLS 1.2, is up to 20 times smaller than OpenSSL, offers a simple API, an OpenSSL compatibility layer, is backed by the robust wolfCrypt cryptography library, 24×7 support and much more. Our products are open source, giving customers the freedom to look under the hood. 
Get the latest version of wolfSSL 4.7.0 from our download page!
Tell us about your projects! Write to facts@wolfSSL.com.  
Follow wolfSSL on Twitter: @wolfSSL
Follow ST: @ST_World