Thanks to the hard work at wolfSSL, the wolfBoot Secure Bootloader will soon be obtaining some new features that are currently under evaluation. These features include more options and additions, and will also improve the performance of the wolfBoot library. The following chart shows how these new features can impact the bootloader: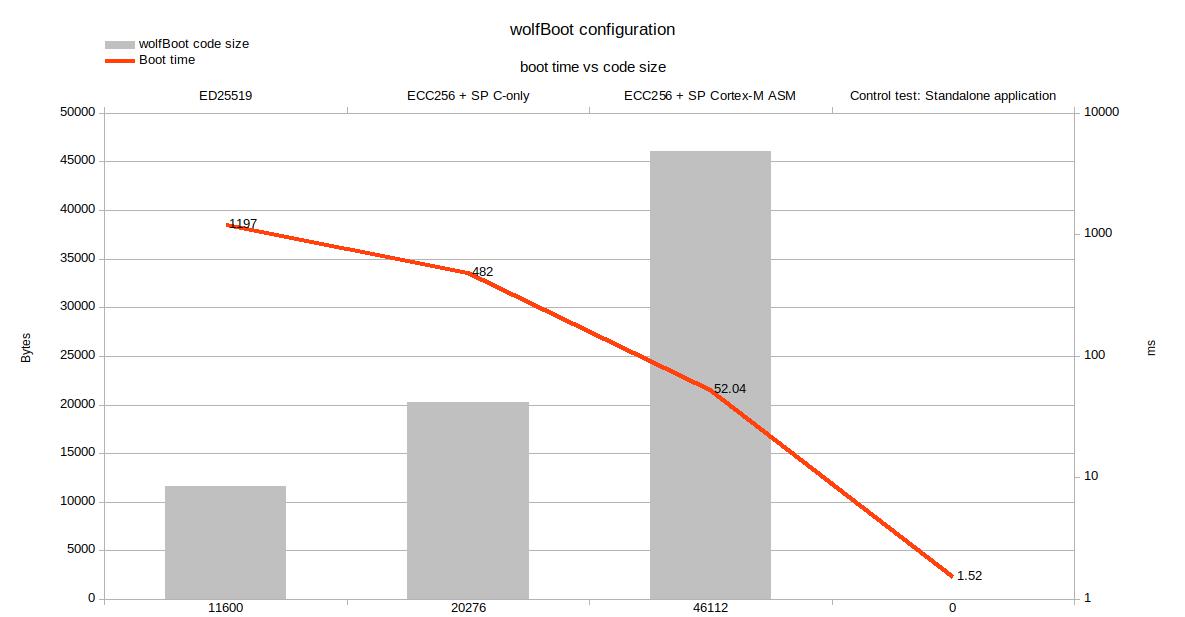 More information on the features listed in the chart will be coming in the future, when they have been fully merged into the wolfBoot Secure Bootloader.
For more information, please contact facts@wolfssl.com.