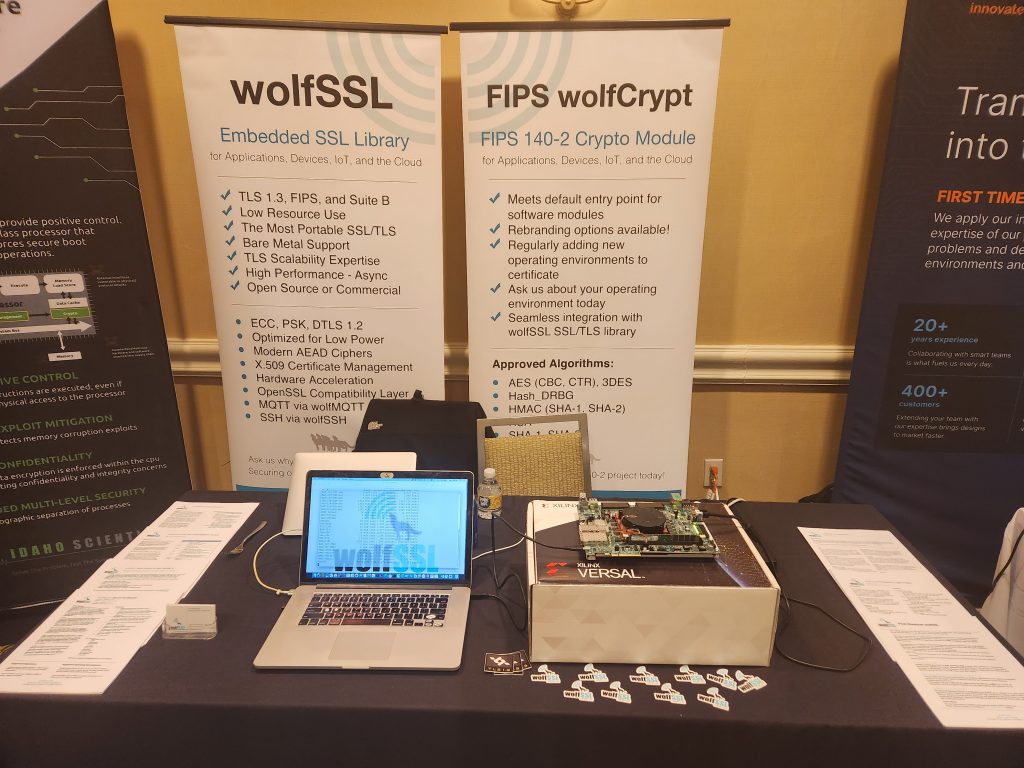 Our Xilinx Versaldemo shows wolfSSL making calls to Xilinx hardened crypto, doing both basic unit tests and benchmarking with it. Xilinx hardened crypto is accelerated crypto operations (SHA3-384 / AES-GCM / RSA / ECDSA) available on Ultrascale+ devices and is available for use with the latest and greatest Versal boards. wolfSSL makes these calls using the API from Xilinx's XilSecure library (https://github.com/Xilinx/embeddedsw/tree/master/lib/sw_services/xilsecure) and with the addition of Versal there was minor changes to the existing calls to make use of the new features available (ECC / RNG / AES-GCM with AAD). Benchmark numbers are being fine tuned but you can see well over a Gigabyte per second with AES-GCM operations in the demo and improvements in performance of RSA, ECDSA, and SHA3-384 over software only implementations.
A previous white paper going into the setup and use of wolfSSL on older Ultrascale+ devices with Xilinx hardened crypto can be found here (https://docs.xilinx.com/v/u/en-US/wp512-accel-crypto).
For questions contact facts@wolfssl.com.