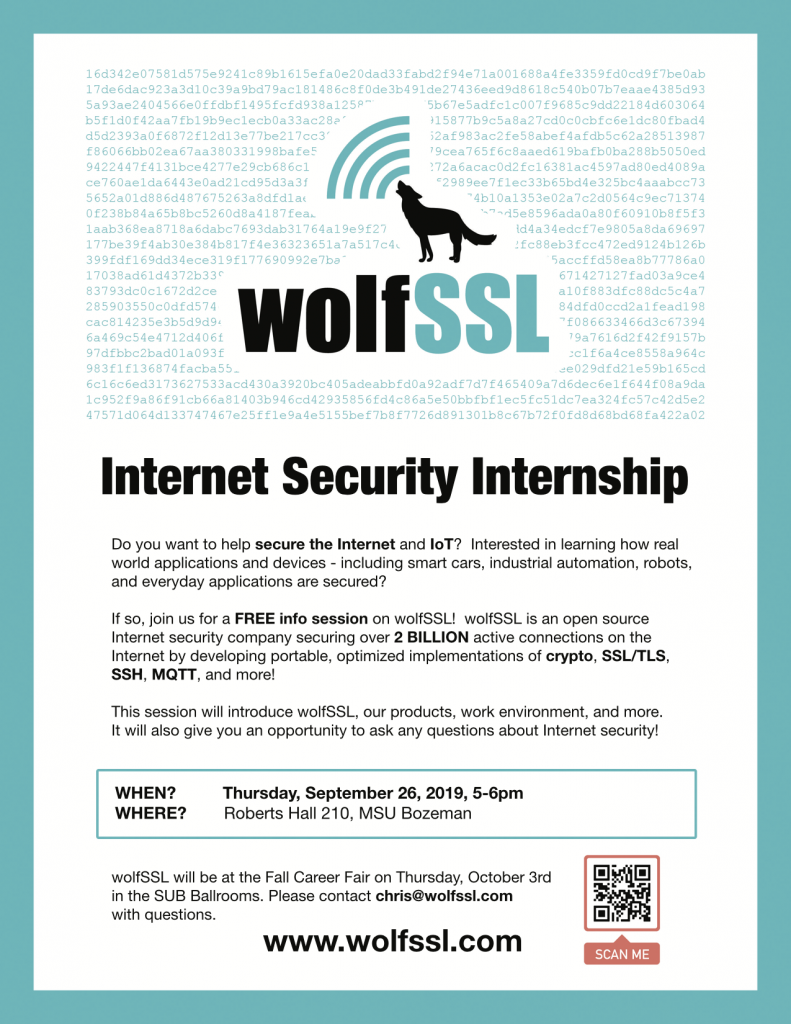 In preparation for the 2019 Fall Career Fair at MSU Bozeman, wolfSSL will be holding an info session this upcoming Thursday at Montana State University in Bozeman, MT for students interested in learning more about wolfSSL and our internship program.  The session will introduce wolfSSL as a company – including background information, product lineup, work environment, and more.
We encourage any students who are interested in Internet security, SSL/TLS, cryptography, embedded security, or software development to attend!  Pizza will be served.
wolfSSL Info Session
Thursday, September 26, 2019
Montana State University, Bozeman
5-6pm, Roberts Hall 210
We look forward to seeing you there! Feel free to contact chris@wolfssl.com with any questions or for more information. To learn more about the wolfSSL lightweight SSL/TLS library, visit our product page, or download the Open Source version today!