Three years ago, wolfSSL partnered with Infineon, making it easier to ensure security on Infineon-based projects. Today wolfSSL continues to foster our relationship with Infineon, including support for the latest AURIX boards.  
AURIX (Automotive Real Time Integrated Next Generation Architecture) is a 32- bit Infineon microcontroller family targeting the automotive industry in terms of performance and safety. AURIX's multicore architecture is based on up to three independent 32-bit TriCore CPUs.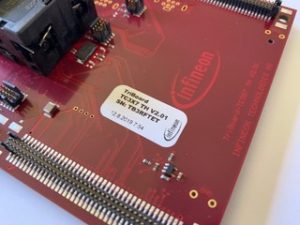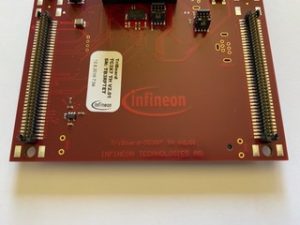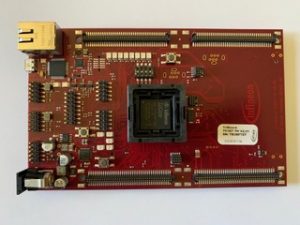 Infineon designs, develops, manufactures and markets a broad range of semiconductors and system solutions. The focus of its activities is on automotive electronics, industrial electronics, mobile devices and chip card-based security. Combining entrepreneurial success with responsible action, Infineon addresses some of the most critical challenges of society: Efficient use of energy, environmentally friendly mobility and security in a connected world.
The wolfSSL embedded SSL/TLS library is a perfect fit for securing lightweight, resource-constrained devices. wolfSSL has a footprint size of 20-100kB, offers protocol support up to TLS 1.3 and DTLS 1.2, progressive algorithm support, hardware crypto support, and more.
Read more about our partnership with Infineon:
https://www.wolfssl.com/wolftpm-tested-nightly-infineon-optiga-tmp20-slb-9670/
https://www.wolfssl.com/wolfssl-announces-partnership-with-infineon/
For more information regarding wolfSSL or any additional questions, please contact facts@wolfssl.com.
In the meanwhile, check out the wolfSSLembedded SSL/TLS library, star us on GitHub, and learn more about the latestTLS 1.3 is available in wolfSSL.